Fengyuan Pharmaceutical and Hefei Normal University negotiated the project of "industry-university-research cooperation to educate people"
---
---
In order to give full play to the advantages of both schools and enterprises, give full play to the function of colleges and universities serving local enterprises, cultivate high-quality and high-skilled application-oriented talents, and at the same time provide students with more space for internship, training, practice, and employment, and actively explore joint training. A new model of applied talents. On the afternoon of August 30, Sun Daosheng, President of Hefei Normal University, and his party of 11 people came to the company headquarters to discuss the school-enterprise cooperation and industry-university-research cooperation education project. The entourage included: Director Hu Qinghua of the school's training center, Dean Bi Jianhong of the School of Chemistry and Chemical Engineering, Secretary Yao Rufu, Deputy Secretary Xu Zhuqing, and Associate Professor Zhu Jinmiao and Dong Xiongyi.
Lu Jiahe, the general manager of the company, met and negotiated with the company: Sheng Taikui, assistant to the general manager, Cheng Zhaoming, deputy director of the office, Peng Chengyao, deputy director of the human resources department, Guoling, deputy general manager of the General Medicine Company, and graduate representatives of Hefei Normal University.
Before the start of the negotiation meeting, President Sun Daosheng had a cordial conversation with the representatives of the previous graduates of Hefei Normal University who worked in our company to learn about their working and living conditions in Fengyuan Pharmaceutical.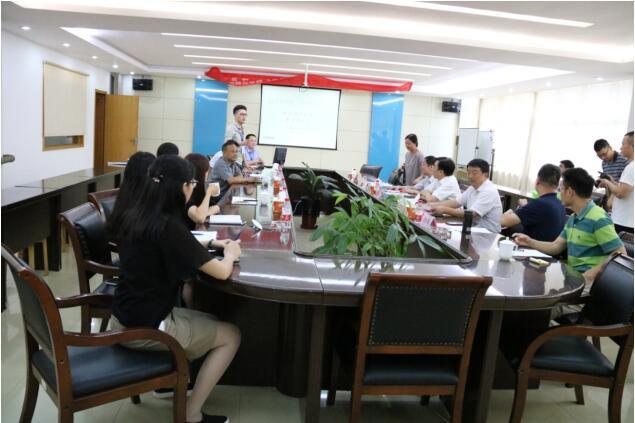 The negotiation meeting was carried out in a relaxed and friendly atmosphere. The leaders of both parties introduced the basic situation of their respective units and the problems they are currently facing, expressed many cooperation intentions, and discussed a number of cooperation projects.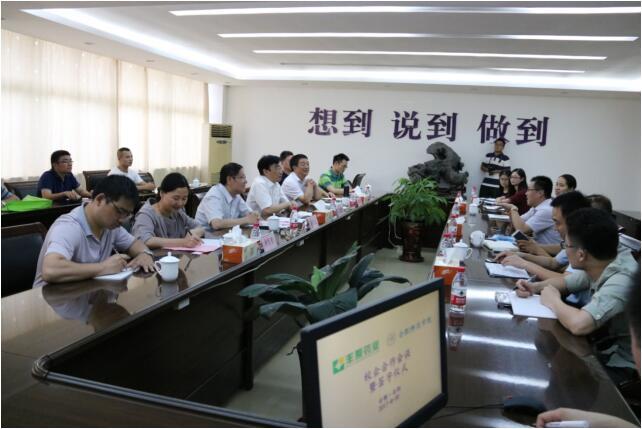 After the negotiation, the signing and awarding ceremony of the "Hefei Teachers College-Anhui Fengyuan Pharmaceutical Co., Ltd. Industry-University-Research Cooperation Education Base Agreement" was held.

---