Beautiful, beautiful, to victory----Four women will win the championship in the Human Resource Management Knowledge Contest
---
---
The 2015 "Fengyuan Pharmaceutical" Cup Human Resource Management Knowledge Competition jointly organized by the Pharmaceutical Trade Union and the Human Resources Department was held on May 28 in the multi-functional hall on the sixth floor of the headquarters as scheduled. This competition adheres to the principles of fairness, impartiality and openness, and specially invited labor and employment law experts and professionals from our company to serve as judges.
Zhang Shaoyi, Executive Deputy General Manager of the Pharmaceutical Industry, Zhang Yuping, Chief Financial Officer, Sheng Taikui, Chen Xiaojing, Assistant General Managers, and Zhao Yali, Deputy Chief Auditor, came to observe the competition, and awarded certificates and prizes to the winning teams.
The 18 subsidiaries participating in this competition jointly formed 8 participating teams by drawing lots. The competition is divided into two phases:
The first stage is the preliminaries, which are divided into two groups of four teams. The top two will participate in the final in the afternoon. The preliminaries start at 9:00 am and end at 11:30 am.
The second stage is the final. A total of four teams participated, namely Team Beauty, Dragon Boat Team, Hengchong Team and Jinwu Team. Starting from 2:10 pm, after three rounds of competition, Tongling Medicine and Hefei Development Company finally won 4 teams. The beautiful team composed of female players won the championship with 330 points. The Hengchong team formed by the three companies of Da Pharmacy, Tongling Decoction Pieces and Suzhou Pharmaceutical Technology completed the reversal through a risk problem and finally won the runner-up in this competition. Huainan Taifu and Bengbu Medicine The dragon boat team formed by the company won the third place.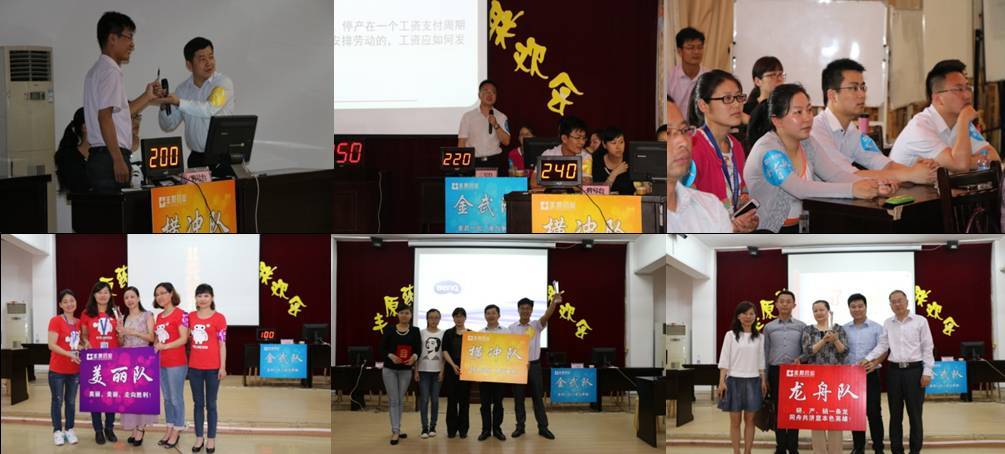 ---